There are few things I love more than shopping. Given the right circumstances (i.e. shopping without the 3 year old in tow), it is like therapy for me. It's just me, my thoughts, and buy buy buy! When buying for a client, I typically order the larger pieces from a dealer or online. I personally don't have a big enough vehicle for the large items, nor the muscles, to move the items myself. Delivery is a must. For all the smaller items, I go hunting in my local stores. Before I tell you what my favorite stores are, let me give you my hard and fast tips and rules for bargain shopping.
BARGAIN SHOPPING TIPS & RULES
---
Take measurements of all the spaces you are trying to buy for. This is a must. Standing in the middle of a store debating whether something will fit or not is never good. And leaving to go measure can be a devastating mistake. Consider that amazing find gone.
Take pictures of all the spaces you are shopping for. It will make it easier to determine if an item will work in the space you need it for if you can reference it with a picture. Thank goodness for smart phones, huh?
Search for coupons before you buy something. You would be surprised at how often I find a percentage off coupon in my Retailmenot app!
Make a list of all the items you need. This seems like such a no brainer, but I'm just as guilty at forgetting to get something and having to go back.
Certain stores have great websites to browse. Do this before making the trek to the store. Time is money! Especially if billing your client by the hour for shopping. Keep on budget and plan ahead.
If you find something you are 75% or better sure will work for the space, buy it. Return it or save it for another job if it doesn't work out. Nothing is worse than going back for the item to find that someone else snagged it.
MY GO-TO STORES
---
My go to favorite is Homegoods. The store has everything from headboards, dining tables, rugs…down to the smallest details like floral arrangements and candles. The selection is huge, all in the most current color trends, and amazing prices. I do get frustrated shopping there at times. By fault of my own doing. I expect to find the specific item I'm looking for, and all the time. That just isn't realistic. Homegoods is a sister company to TJ Maxx/Marshalls. I'm going to assume you have been in one of these stores. There are rarely multiples of the same item, ever. So because of this, items are gone, and FAST. What's here today will be gone tomorrow, guaranteed. I've learned my lesson, the hard way, one too many times. If you love something, buy it. You can always return it or exchange it with your receipt.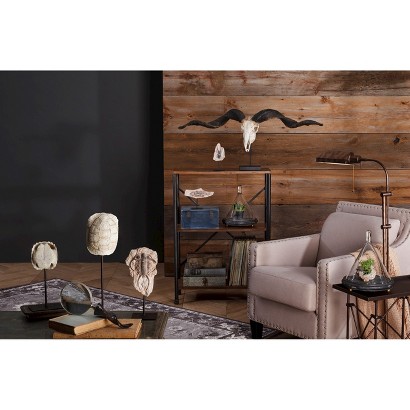 Target is my second local store I am obsessed with. I have a serious love affair with this store. It's out of control. I walk in needing 1 thing and leave with 20. Target is where I typically go for my essentials. They have a great selection of bedding, rugs, towels and mirrors. Occasionally I will find some cute side table, or accessory as well. Target tends to be fairly limited on their decor items. They stay the same for about 3-4 months at a time. But that is also a plus! If you are on the fence about an item and make the grave mistake of leaving without it, there's a much better chance it will still be there when you get back. Or at one of the other 20 Targets in your city. Here is the great thing about Target…The discounts. Sign up for a Target Red card. You don't have to do the credit card one, bring a blank check with you the next time you go and do the debit card. You save 5% off everything just by using the card. If your order off the website it automatically gives you free shipping and the 5% with your Red card. You'd be using the same account anyways to buy it so why not save a little? Download the Cartwheel app and scan every item you put in your cart. Not every item will have an additional savings but you'd be surprised at how many do! An additional 5-25% off! Lastly, sign up for mobile coupons from Target. They text you the coupon link, and for those of you with iPhones, you can add the coupons directly to your Passbook. Bam! Bam! Bam! Lots of savings opportunities!
What are your go to stores for local finds?